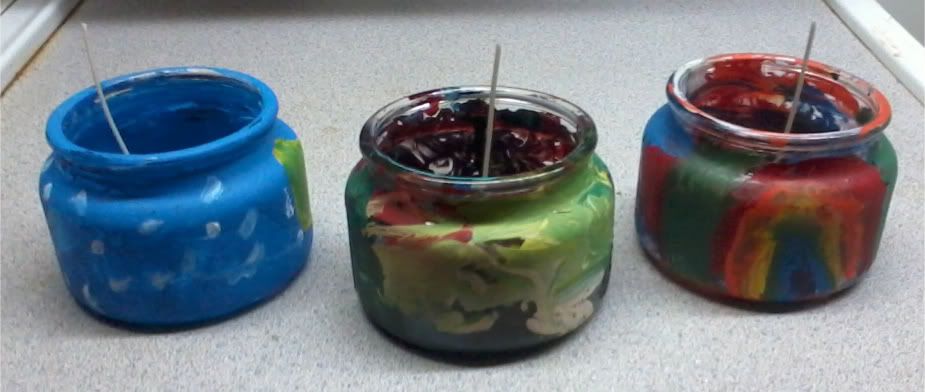 My kids had so much fun painting these, and they are going to make great gifts for their Grandma!
You are going to need
Soy Wax
Wicks
Paint Brushes
Acrylic Paint
Glass Candle Jars
Scent Oil if you want to scent them
Have the kids paint the jars, then let them dry for a few hours till you are sure that the paint is dry. Using a glue gun, glue the bottom of the wick to the inside of the jar. Melt your wax according to the directions, adding scent oil if you wish. I knew my mom wouldn't burn them for sentimental reasons and didn't add any to these. Pour your wax into the jars, and then tape the wick to a spoon to keep it straight. Let the wax set for 24 hours, and then they are ready to be gifted or used.